This should be posted a long time ago but I am too lazy to upload pictures and blog everyday.
We had pets and it's not easy to take care of them. We had hens, roosters, dogs and chicks. The chickens died because our neighbor's pet dog was eating them almost every night. They open the door of the chicks house in which we didn't know how they did that because we make sure that it's locked before we go to sleep. Dogs were given to some of my mom's friends because we can't take good care of them and we had bedbug bites. The best way to avoid diseases is to give them away. It's hard, yes. I love them to bits but what can I do? I can't sustain their foods and can't give them a proper pet care. I wonder what is happening to them now. Are they still alive? Are they eating right?  Do they have nice bosses? If only I can give their needs, giving them away is not necessary. Whenever I see dogs in the street, I can't help but remember all of them.
The brown puppy is Vivian, white is Carlo and the last one is Jodie.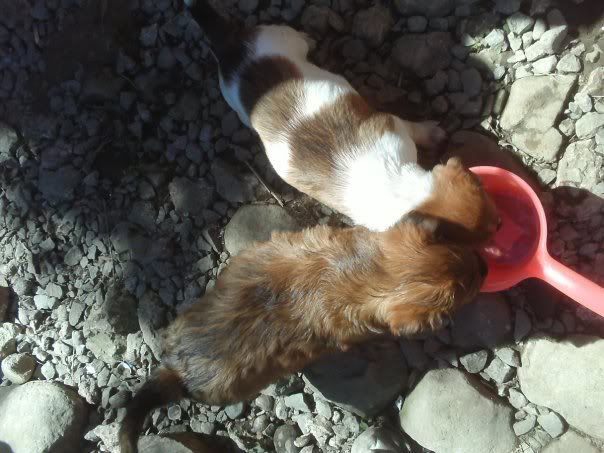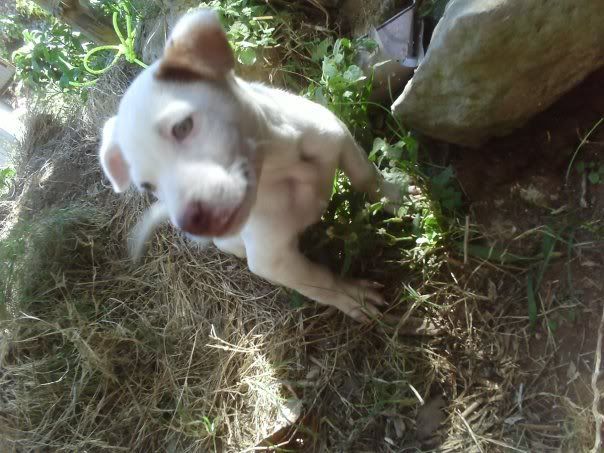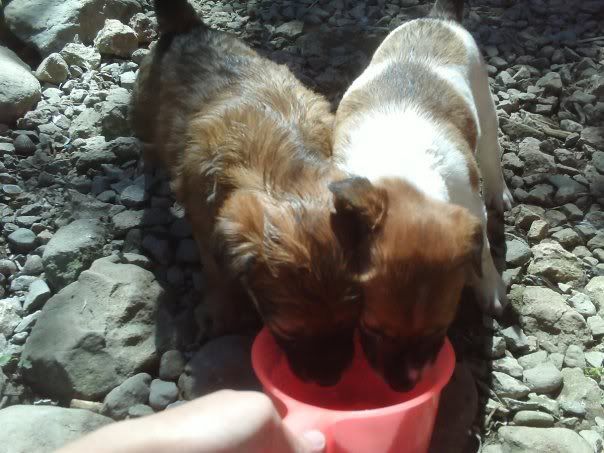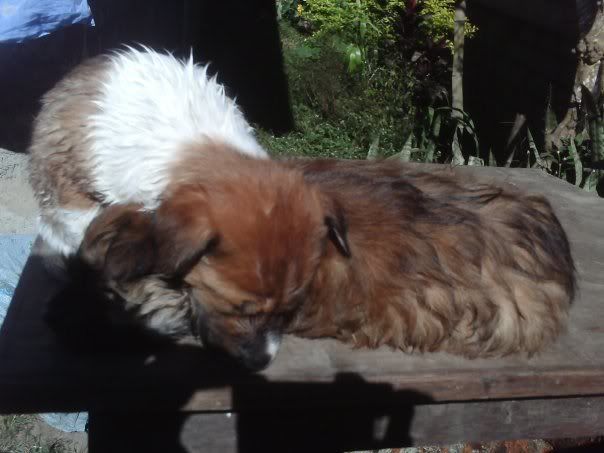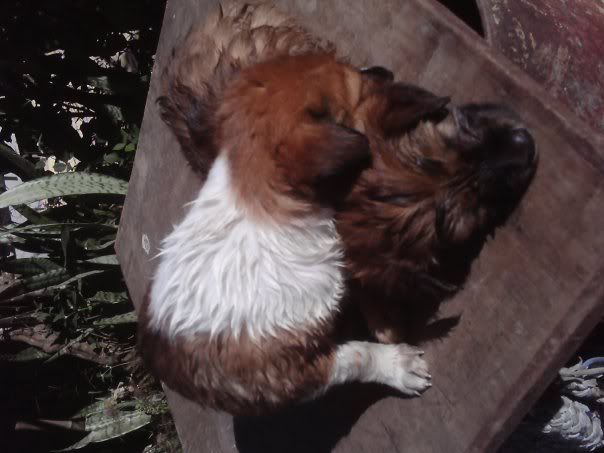 Wherever you are guys, I know you're all big already. I am not sure if you'll know me when we meet again. I don't have any idea when will we meet again. Thanks for being part of our family!